Donna Neil is an international speaker, Certified Life Coach, and award-winning Woman of Excellence recipient for Leadership, Excellence, and for fostering positive relationships. With a heart that cares passionately to see women – yes, amazing women like you – live your best life and flourish; Donna has made it her mission to reach out and invest in other women's lives by establishing the You FLOURISH Network for Women; a platform through which she positively influences and empowers women and girls from all walks of life gained through her work as a professional Senior Advisor and Certified Coach/Mentor for young females with Canada's Federal Justice System, as well as her experiences as a leader involved in her local community and in missions globally.
We are the sum total of every relationship we've experienced, every struggle we've been in, and every circumstance we've been through.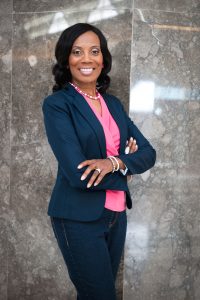 Being no stranger to personal adversity and struggle of her past to overcome the physical and emotional impact of fear, abuse, low self-esteem and hurtful relationships, Donna embraces her divine passion to motivate women to see beyond life-limiting circumstances, conquer barriers to success, and discover their life purpose.
Donna is passionately living her truth for seeing women, and those associated with them, rise to their full potential in every area of their lives. She believes no experience should ever be wasted and shares her journey and her life challenges with others so they can live a life that flourishes. As a sought after Motivational Speaker, Donna describes herself as a woman who "uses words to uplift people".
She is particularly fond of her name, Donna, which fittingly means "Lady" and she affectionately responds to being called Lady Donna or Lady Neil by those she has the opportunity to meet.
More About Donna
Donna is an ordained Minister who, along with her husband, leads over a passionate group of people at Lighthouse Christian Centre in Ottawa, Canada, to fulfill the vision to Reach and Transform Lives. She uses her faith, love for people, and skills as a certified purpose Life Coach Practitioner in carrying out her personal mission. When she is not helping her husband in ministry, or on the speaking platform, or working with a client; you will find her spending as much time as possible with her beloved family, friends, as well as designing and tailoring clothes, decorating, visiting the spa, and writing in her journal or You Flourish Blog. Donna also flows in the following areas:
♦  Entrepreneur: Owner, Donna Neil Productions® – mandated to create tools, equip, inspire, and empower women to fully embrace who they are in God.
♦  Writer/Executive Producer:  Motivational CD entitled An Experience in His Presence – Inspiration, affirmations, empowerment set to music.
 Awards and Recognition
♦  Queen's Golden Jubilee Medal: Honored recipient presented by the Government of Canada for fostering   leadership and relationships.
♦  Woman of the Year:  Recipient by the United Churches of Jesus Christ.
♦  Canada Glass Award:  2013 Woman of Excellence for achievement/accomplishment in leadership, business, and community affairs.
♦  Award-winning Senior Advisor:  For Consultation Management, Strategic Planning, and Policy Advice to senior government officials.
♦  Featured in local and national media, radio, online television.
♦  Upcoming Author…