Whenever you find yourself doubting how far you can go, just remember how far you have come.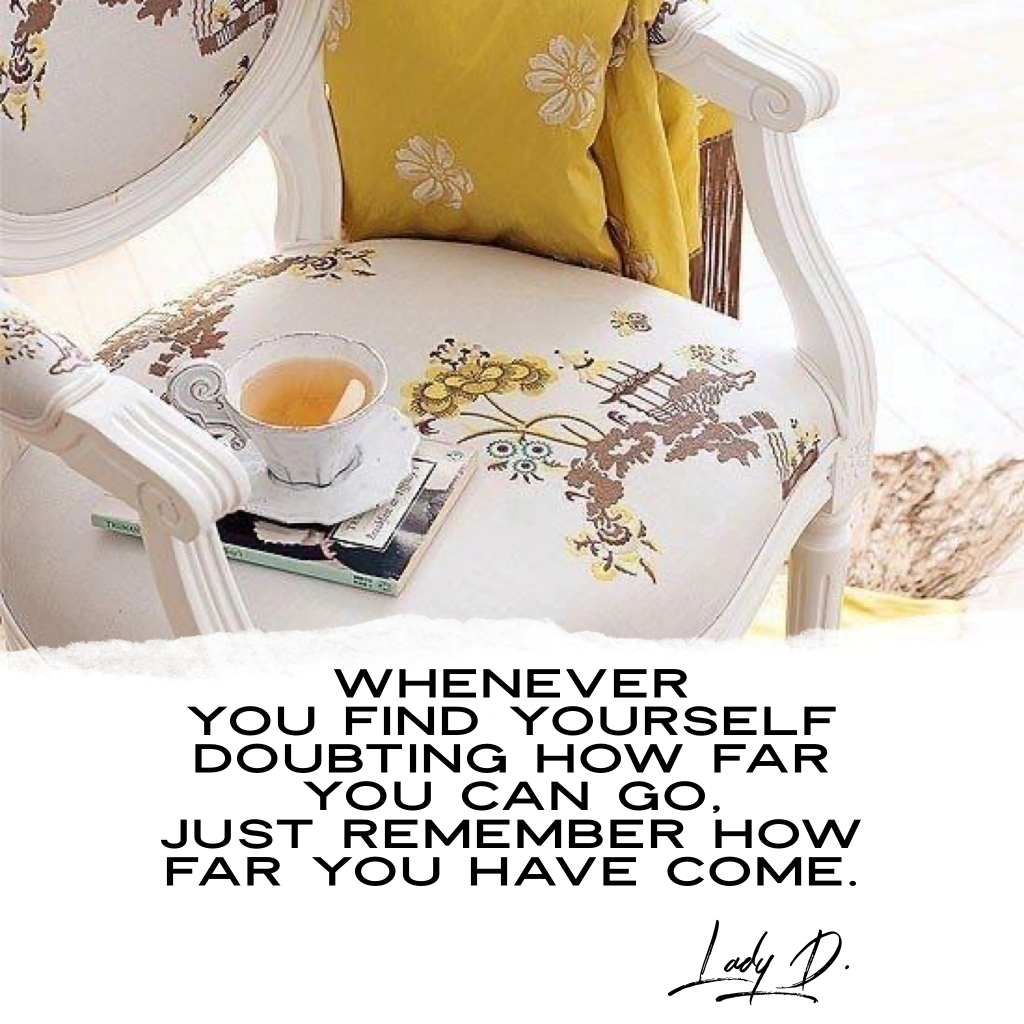 Remember everything you have faced, all the battles you have won, and all the fears and pain you have overcome have given you permission to have a seat and sip some tea.

Listen! The battle was never yours! Stay strong in God. There is nothing to fear.
You Flourish!