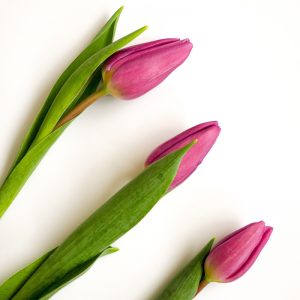 The steps of a good man are ordered by the Lord and he delights in his way. Though he fall, he shall not be utterly cast down: for the Lord upholds him with his hand. – Psalm 37:23-24
One of the most awesome things I have done in the past year was hiking with my husband through the El Yunque rain forest in Puerto Rico. What an adventure! On our journey we came across a huge waterfall where (if brave enough) one could attempt to climb to its summit. Not personally a lover of heights – actually afraid of heights – I was in awe of God's beauty all around me and in that moment had a feeling that I could do anything. I decided to take the climb. I took a deep breath and began my ascent. The rushing water, the slippery surface, and the steep angles made the going very slow and a bit treacherous. To make it to the top I had to watch every step. If not careful, I could have fallen on the journey. However, I took one step at a time until I made it to the top (insert crazy praise dance here!). I was successful!
And so it is with our own personal life journey! Paul in Ephesians 5:15 says that we should "walk circumspectly", being very careful how we live our life.  In life you will face some obstacles, heartbreak, and pain, but the key to a successful climb is to watch and be diligent. Through it all, through sunshine and rain, while the Lord is ordering your steps, just know and believe that all things are going to work together for the good to them that love the Lord, and are called according to his purpose. Just know and believe that no matter what you face in this life, if you allow the Lord to order your step, you will have the victory.
Yes, the steps of a good man – or woman… are ordered by the Lord! That means you are established! Your life is directed, fitted, or arranged by the Lord. The course of your life is under divine guidance and control. You are the object of the divine favor of God. You will never fall into mischief!
Get in step with the Holy Spirit and as we trust Him to rule our hearts our feet can walk His way.
I would love to hear from you how you are successfully walking with the Lord today.
You Flourish!