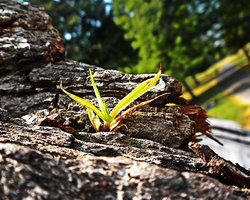 Do you know what your divine destiny is? Maybe you have never given this any thought or perhaps you are a new believer in Christ and do not know where to start. Maybe you have been walking with the Lord for many years and still are not certain what it is God wants you to do or which direction to take.
Are you sensing in your spirit that God is calling you to into something different and you need a clearer picture of what it is?  Taking action using the following 5 Steps can help you discover your divine destiny:
Begin to Ask
Begin by asking the Heavenly Father!  He loves when we come to him for things – actually, EVERYTHING! God wants you to come to him for all things. And why not? It is all part of depending on him, turning to him, trusting in him, and talking with him. He will never deny you an answer to your question, so you must be ready for the answer! It will be given.
Ask and it will be given to you; seek and you will find; knock and the door will be opened to you. (Matthew 7:7)
Listen
God has a life plan for you!  He already spoke about this when he said, For I know the plans I have for you…plans to prosper you and not to harm you, plans to give you hope and a future(Jeremiah:29:11). Take the time to listen intently to the insight or revelation He gives you. You are anointed for a specific purpose and he will give direction. The answer may come as an impression in your spirit, a "still small voice", or an image imprinted in your mind – but, whichever way, God will tell you his plan. All you have to do is believe it, receive it, and move forward as He leads you.
Self-Assess
Take an assessment of your skills, gifts, and talents!  Over the course of my life I have taken part in a number of personality, leadership, or talent/skill assessments which are designed to help one take personal inventory of themselves in various areas (i.e. career, leadership, relationships, etc.). Should the opportunity arise, it may be worthwhile to complete one of these more formal self-inventory tests to assess what kind of work or ministry God towards which God may be leading you. Also, do not shy away from asking friends or family members who know you well to give you their personal insight. You may be pleasantly surprised at what they say!
Watch
Watch for confirmations!  I don't know about you, but I get excited when the Lord gives me confirmations about something that I have been seeking Him for. These may come in the form of a word from someone, a message during the Sunday sermon, or a song which speaks to your situation or question. God can literally use anything to confirm in your spirit what he's previously spoken to you. Watch for these moments of empowerment. They will lift you and keep you steady in your destiny.
Pray
Stay in Prayer!  It will be important to stay in communication with the Father as you walk out your divine purpose. Why?  You will be tested during times of self-doubt and hardships which the enemy will be sure to bring your way. Staying prayerful will help you to stay on course even when faced with distractions. James 4:8 says, "Draw near to God, and he will draw near to you". This is the will of God – that you boldly come to him in prayer so you will find the help you need when your faith is tested. The "secret place" is where you'll want to be.
I pray you will discover your destiny in life!
What additional ways can you go about discovering your destiny? Please share!
You Flourish!