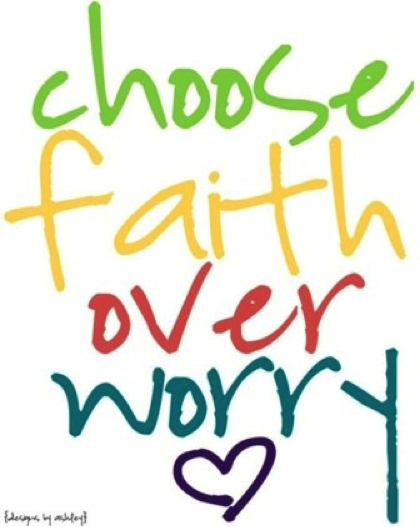 Jesus spent a lot of time talking with His disciples and others who gathered on the mountain about what is known today as The Beatitudes. These bits of teaching and insight, found in Matthew 5 and 6, are the attitudes He desired the people to embrace as a lifestyle. Jesus made a key point in Chapter 6 about worry that is on point for our current times. Sometimes we get so caught up in the cares of life that fear and worry seem to overtake us. However, take to heart what Jesus taught the disciples:
"Therefore I tell you, do not worry about your life, what you will eat or drink; or about your body, what you will wear… do not worry, saying, "What shall we eat?" or "What shall we drink?" or "What shall we wear?"… But seek first His kingdom and his righteousness, and all these things will be given to you as well. Therefore do not worry about tomorrow, for tomorrow will worry about itself. – Matthew 6:25-34, NIV
My heart's desire is that you choose faith over worry!